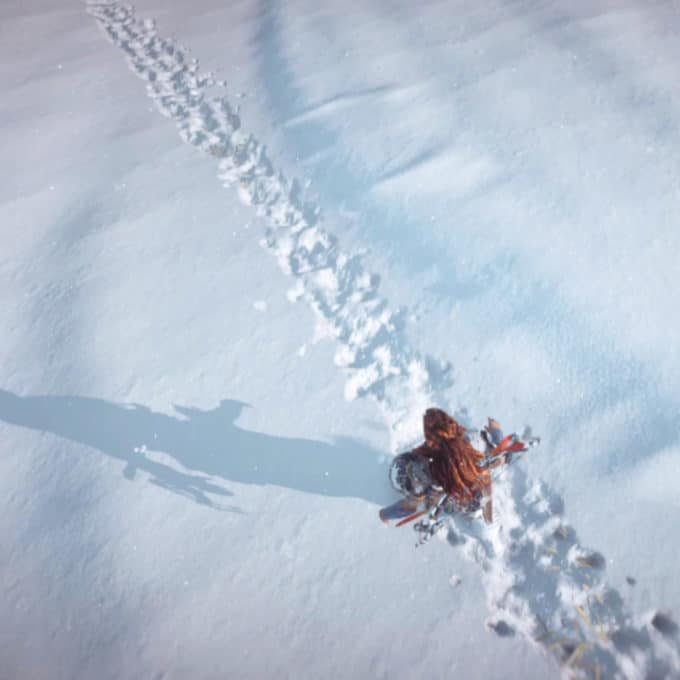 Walking the Machine (2020) Video, 24'40". Double and single screen version. 

Made for the occasion of the minus20degrees | festival for art & architecture in Flachau, Austria.
Description
The work combines video footage of two virtual environments: the snowy mountain ranges of The Frozen Wilds, part of the open-world video game "Horizon Zero Dawn." and the virtual world of Google Earth.
Obsessed with moving through landscapes as we are we, instead of gaming and fighting, wander with Aloy, the protagonist of the game Horizon Zero Dawn, through her digital snowy mountains: a peaceful, lonely, and at moments boring hike, leaving footsteps and mythic drawings in the virtual snow.