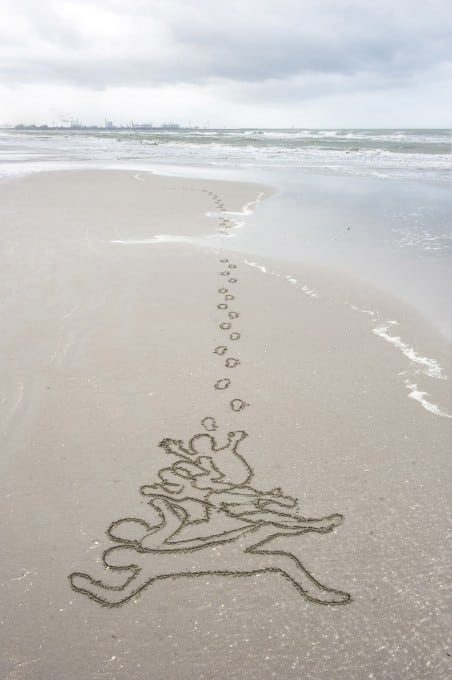 SandAnimation 1:01 color print 50×75 edition of 5
From 2013 on we started to make a series of beach drawings that we named Sand Tags or Sand Animations, depending on the signs. It is a kind of stamp or print related to our bodies, that we  execute on differed locations. We plan to explore this approach further, depending on beaches we encounter.
Artistic motivation
Fascination for the possibilities of sand to make ephemeral drawings that express a relation between landscape and mobility, brought us to explore this on beaches worldwide.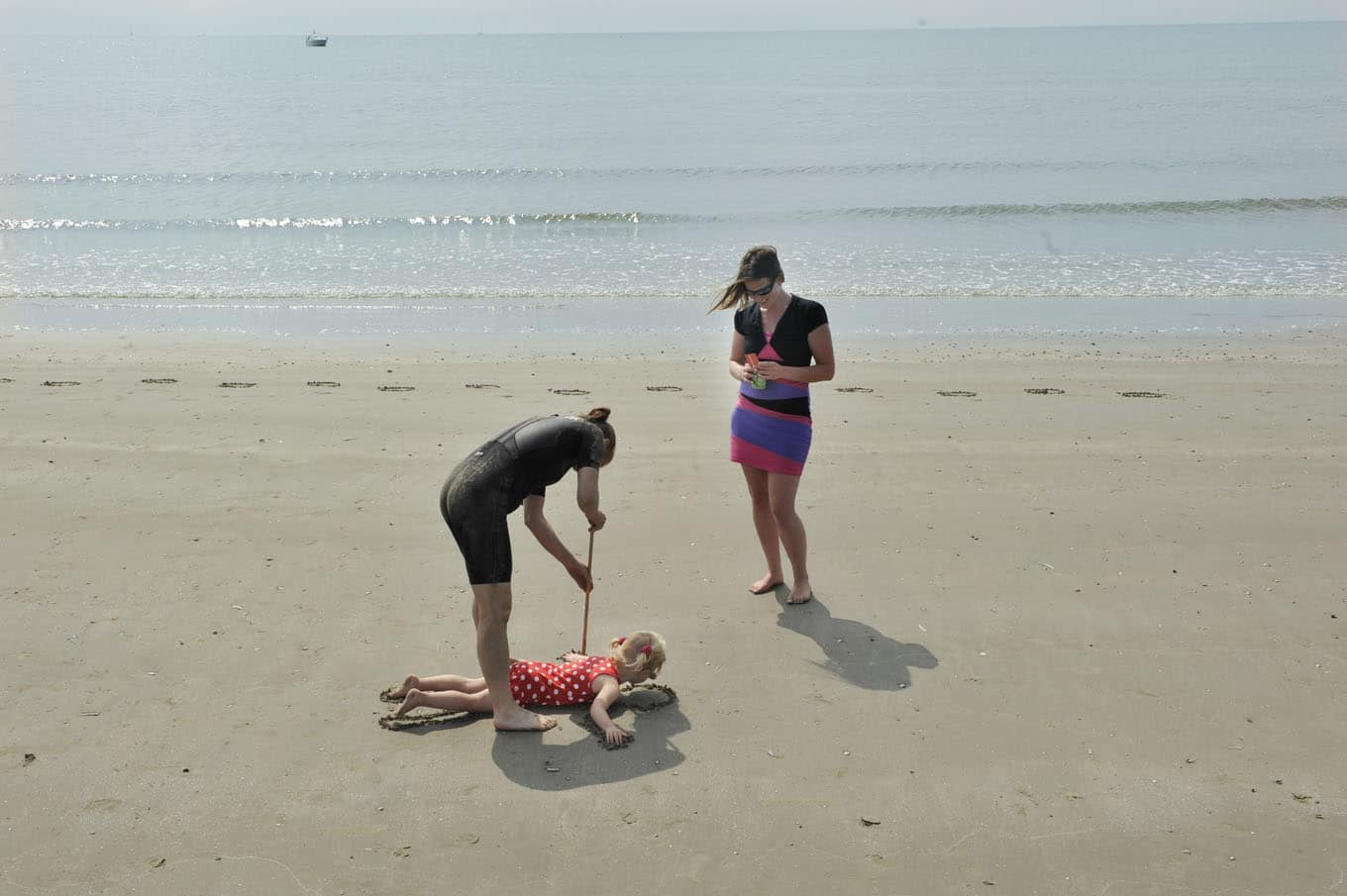 Practical information
The drawings are executed on beaches as ephemeral performances during low tide. Besides we selected a series of photographs that are printed and available for exhibition purposes.