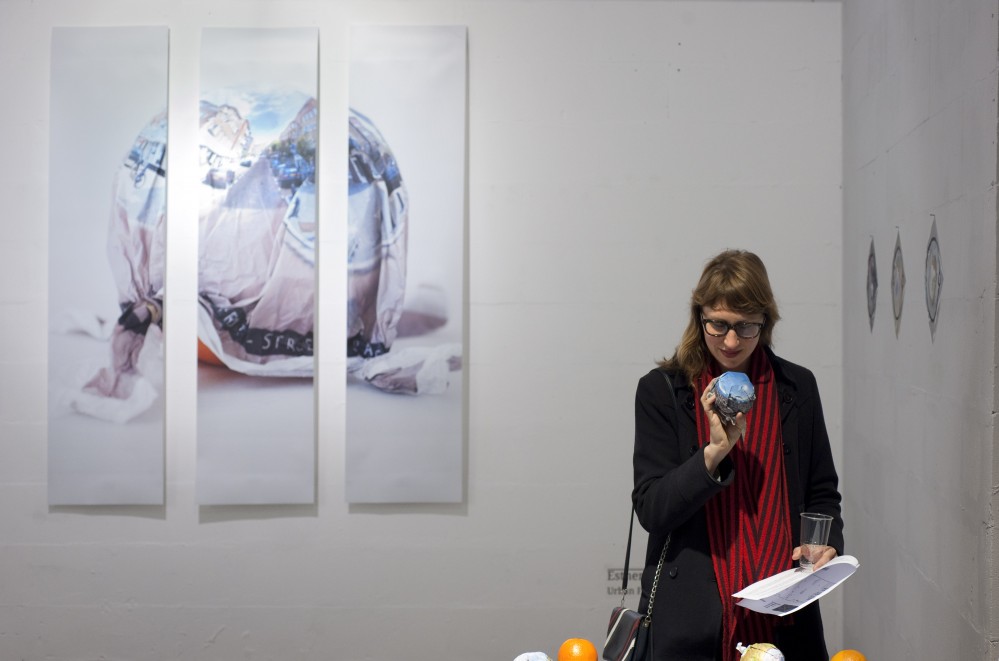 A fruit wrapper is a clever, low tech, well-tested way to turn 2D into 3D. Urban Fruit – Street Wrapper uses this method to transform the virtual world of Google Street View effectively into physical objects. Each wrapper is one panoramic picture, and a bowl of fruit can be a whole street or neighbourhood. Via our Service, you can hold this bowl, Google's world, in your hand and decide if you want to carefully keep its imagery for future generations…
He leaves his house to walk his dog in shorts
More images of wrappers already purchased
Code by Peter Robinett
Artistic motivation
After our personal experiences of being captured by Street View (see AbstractView), we wanted to find out what it means to other people to have themselves or locations with emotional significance depicted in this medium.
Practical information
Year of production: 2012. If you send the artists a location of your liking, they will produce three oranges, one of which is wrapped in the Street View panorama of your choice. All wrappers are numbered and signed.
Prices 295 euros ex 6% VAT and transport.
Up till december 31 2013 you could earn a discount of 25 euro's for sending us the story that goes with your location, another 25 euro's if you post the text on your own social networks (with a link to the project), and another 25 euro's if you add a relevant picture to the text/post.
Version Fin du Monde

more info here
Mural version
In 2014 a mural version was realised in Philadelphia, 780 South 52nd Street.
Installation and unveiling of the mural in November 2014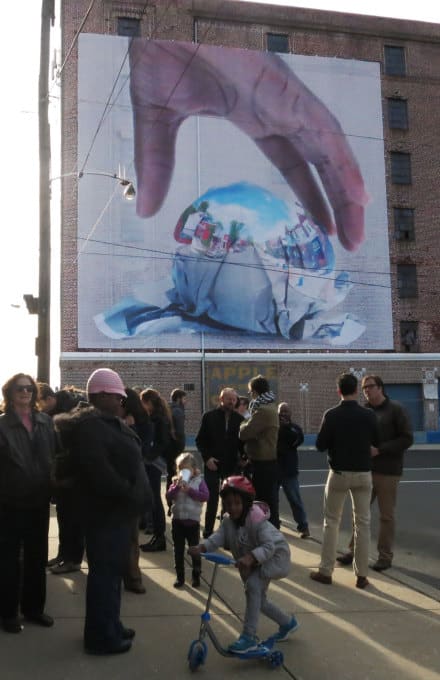 more info here
wall version