We, The Group, listen to The Walker, who caries a phone into Groningen for a walk of about half an hour. The Walker becomes a mobile radio station transmitting sound to only one device: a phone that is left behind on the table in the workshop space… on speaker… This device performs both walker and city through spitting out a fragile monologue.The Walker and the city are present through sound, through the small, passive mobile phone laying on the table. Welcom to Lines Inscribed, a workshop on wandering and listening.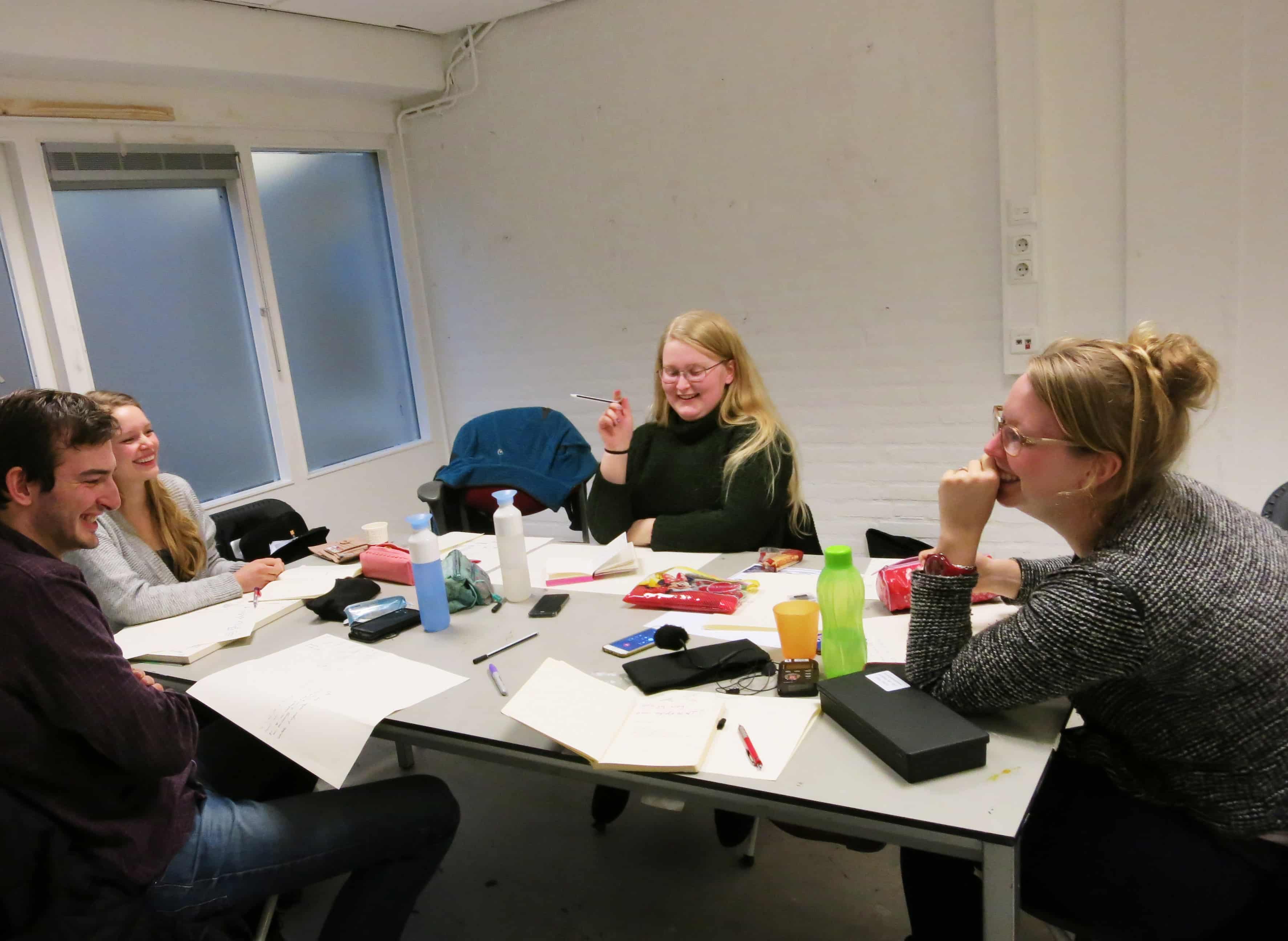 We continue listening around the phone, like gathering around a fireplace… I suppose we all imagine the city that we listen in on. Some descriptions and sentences are warm and funny. Move us…
Some of us make notes of what we hear…. what we imagine.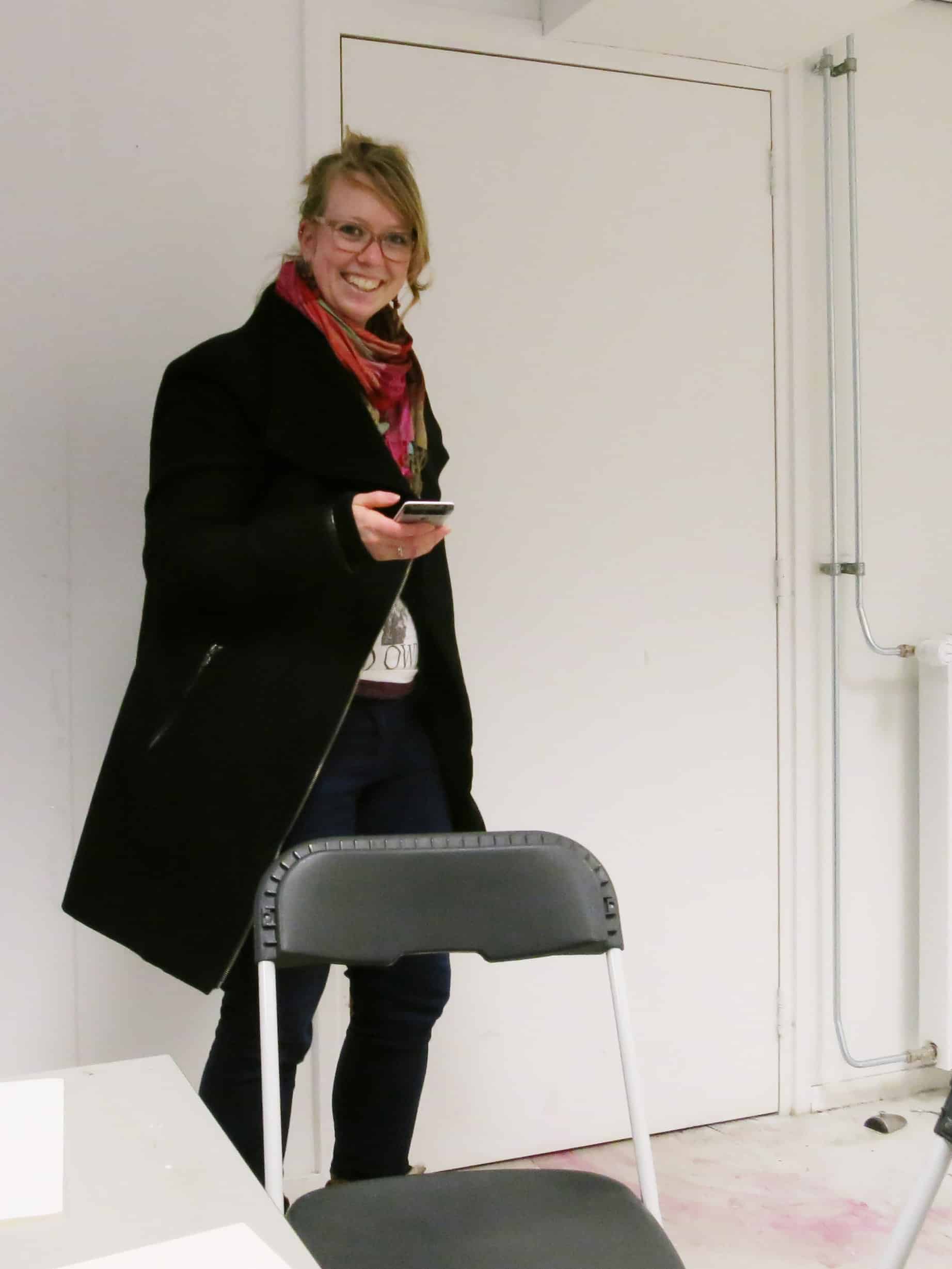 We experiment with giving scarce instructions to The Walker. We all take a turn being on a walk. But we take a photo of only one of us, returning.
This participating performance was carried out during three days on a row as part of a project-week at Minerva Academy Groningen, NL.
Thanks to: Ingrid, Aniek, Liona, Savan, Eva, Anneloes, Wietse, Wilco, Kees, Ilse, Calluna, Maud, Laura, Gheorghe, Petra, Ieva, Radu, Theus.