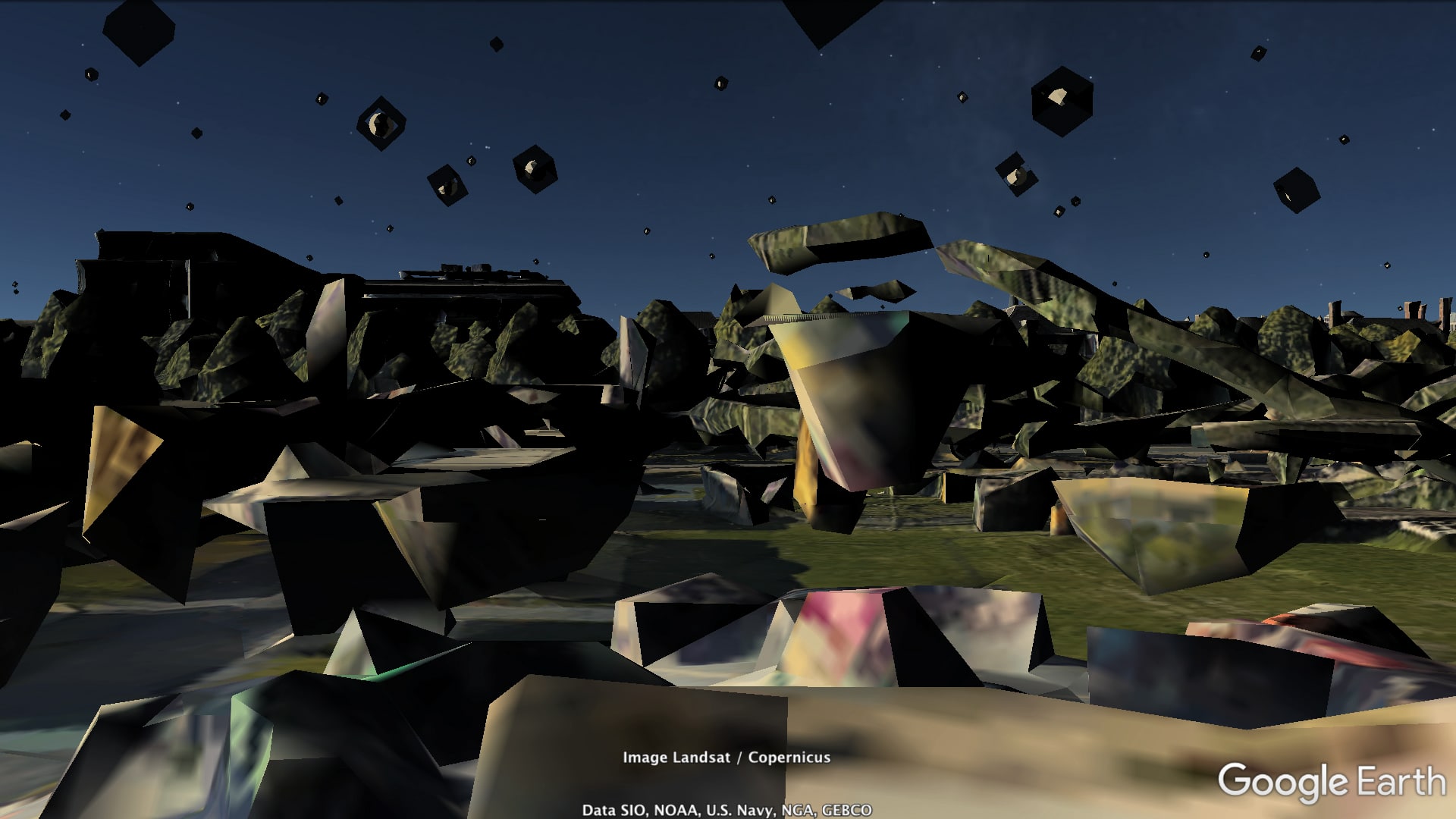 Our short video, The Fortune, is featured in Buitenplaats Doornburgh's online exhibition Exodus in collaboration with the Biblical Museum.
Exodus
The exhibition Exodus, named after the collection of stories from the Bible, Torah, and Koran, is about "freedom and liberation, slavery, flight to 'the promised land,' leadership, identity, and trust".
The Fortune lasts only 1 minute and is set on The Hague's Malieveld, a political protest arena and festival site. Both elements play a role in the video. As does the ubiquitous digital and, at the same time, flawed representation of the world.
The Fortune was created for The One Minutes in 2018, curated by Quinsy Gario, with the theme Public Justice and was inspired by Kiza Magendane's opinion article in NRC of December 2, 2017: 'Our conscience must not stop at the border.' ('Ons geweten mag niet stoppen bij de grens.')
The online exhibition also features work by:
Domenique Himmelsbach De Vries, Joyce Overheul, Sarah Damai Hoogman, Antonio Jose Guzman, Szu-Han Lin, Take A Way Collective, Andrea Radai, Marius Van Zandwijk, Marcha Van Den Hurk, Senad Alic, Airco Caravan, Corine Aalvanger, Fatima Barznge, Henk Stallinga, Alma Van De Burgwal, Josefien Alkema, Thom Van Rijckevorsel, Eva Blaak, Polakvanbekkum, Celine Van Den Boorn, Nynke Deinema, Eva Spierenburg, Brigitte De Langen, Loes Groothuis, Anook Cléonne, Jak Beemsterboer, Esther Zitman, Jonathan Van Doornum, Jaasir Linger, Jeton Muja, Horden & Schimmel, Mario Sergio Alvarez, Annemarie Van Splunter, Caren Van Herwaarden, Zhixin Liao, Ninette Koning, Marieke Ploeg, Charlotte Schrameijer, Henrique Van Putten, Sybren Renema, Roosje Verschoor, Anouk Griffioen, Gijs Assmann, Sophie Mantel, Esther Hoogendijk, Marjan Teeuwen, Sam Drukker, Su Tomesen, Birgitta De Vos, Bart Eysink Smeets, Mehdi Mashayekhi, Maaike Kramer, Esli Tapilatu, Peter Van Tilburg, Hanan Saif, Miloushka Bokma, Coen Van Ham, Jean-Philippe Paumier, Alydia Wever and Gurt Swanenberg.
From March 24 to September 23, work by other artists will be on display at Buitenplaats Doornburgh in addition to the online exhibition.