sketches for a possible new project.
Monument for Mechanical Plowing in Different Directions
Dutch: Monument voor mechanisch ploegen in verschillende richtingen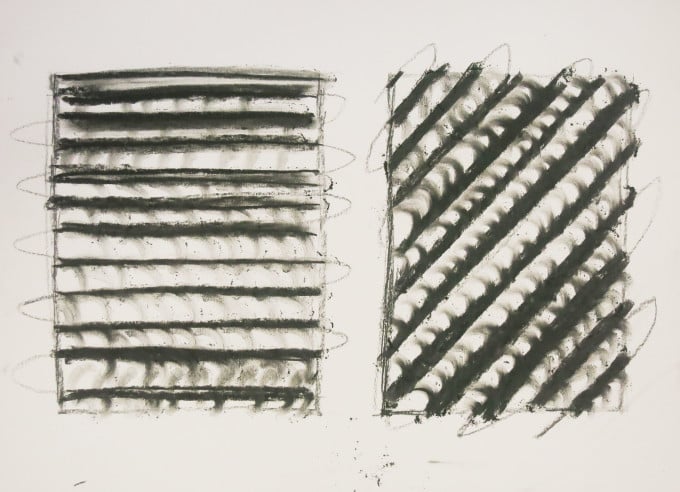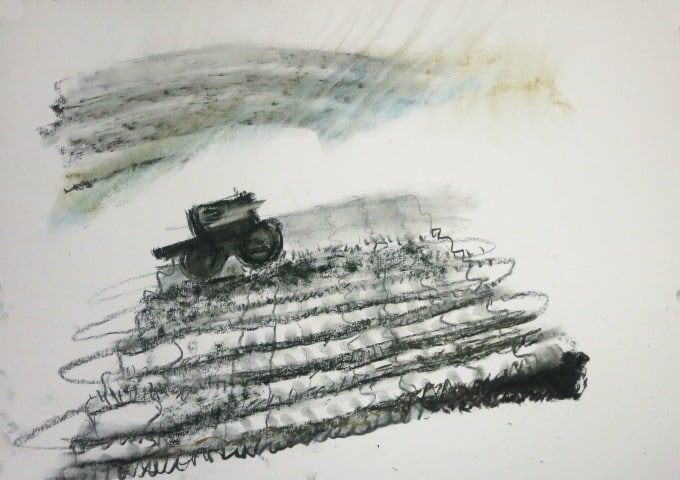 Historical landscape depiction is driven by engagement. The artist, painter, or photographer travels to the land to yield images, bringing them to the city. The image finds its actual being during its placement in the urban and creates a poetic relation, reproducing the movements that agricultural products make every day.
Travel between rural and city. The pendulum between the urban and the countryside continues to be written in human movements.
Monument for Mechanical Plowing in Different Directions
The work is inspired by a conversation Esther once had with a farmer after she showed him some plowing patterns she had recorded from him by GPS. After scrutinizing the prints, he explained to her that his plowing was very relevant to him. Every movement made would be visible for the rest of the growing season. A little mistake, a flaw in the pattern, would remain visible for the rest of the season. He aimed to make his pattern as straight as possible. This was solely an aesthetic desire, but he was very emotional about it. He liked the work of Dutch artist Jan Schoonhoven.
The work will consist of an indexical representation of plowing patterns on purely aesthetic grounds. As we see it now, the work can be executed in two ways: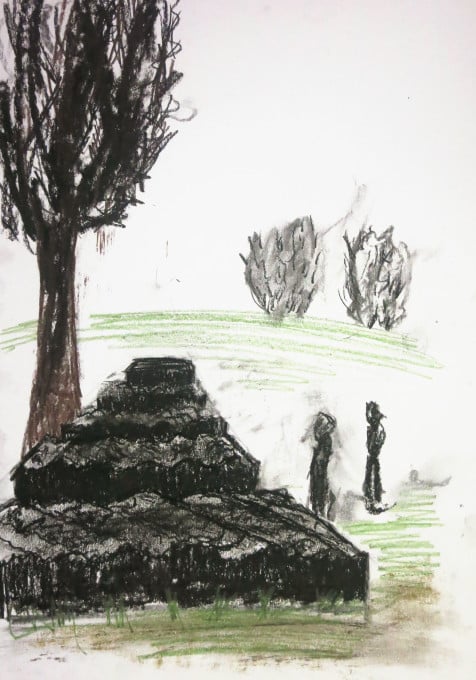 Monumental version:
We intend to cast five rectangular plots of about 3 x 6 meters freshly plowed land, in black concrete and place them on the site.

Performative version:
A plot of about 15 x 30 meters will be plowed every 3 days in a different direction. This way the plowing will remain fresh during the growing season.
A corner of the studio at the end of the day: