We are very happy to announce our solo exhibition at Rento Brattinga | gallery (formerly De Steendrukkerij) in Amsterdam.
We hope to meet many old and new friends at either the opening on Saturday January 18 (4-6 PM) or at the finissage on Saturday February 15 (4 PM) with a lecture and ArtistTalk with Karen O'Rourke and Arjen Mulder.
In order to get it all ready there is plenty of preparing and organizing going on… Ivar is making a selection of Urban Fruit Street-Wrapper prints: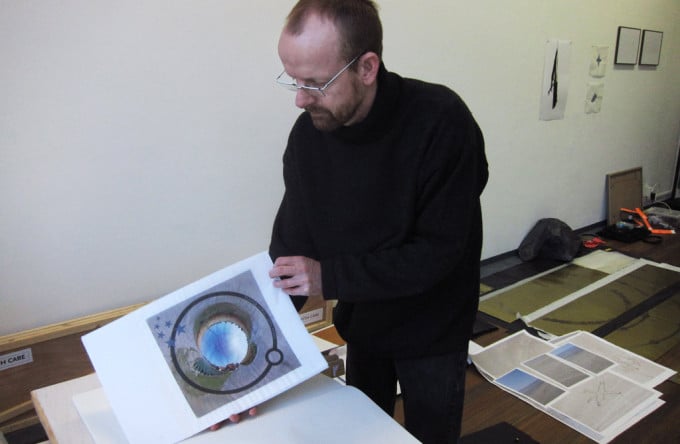 We are making an extra set of the "The Fishermen's Handwriting" series:
https://vimeo.com/80272302[/vimeo]
As cards are sent and printed anyway, we are adding something special. If you want to receive a card, please drop us a note with your postal address before January 6, or pick it up at the exhibition from January 18 on.