Esther  preparing for Spiral Drawing Sunrise in The Hague, saturday morning 22nd from about 5 in the morning until noon.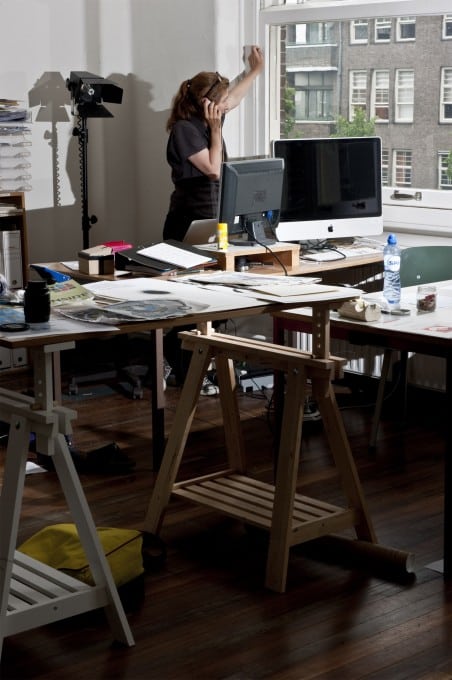 Update 130623:

The performance took place on the occasion of the 'It's About Time' exhibition at QUARTAIR in Den Haag Netherlands. We did perform a Spiral Drawing Sunrise on the Piet Heinplein; close to the exhibition space.
During the morning it started to rain. We tested using a see-trough umbrella, to cover robot. It worked for over two hours to continue the performance in the rain.
Practical information
'It's About Time'
June 15th – 22nd, 2013.
An exhibition organized by TimeBank The Hague,
Curated by Kosta Tonev
featuring:
Marlies Adriaanse, Christine Cheung, Edouard Decam, Myung Feyen, Martijn Grooten, Hannah Dawn Henderson,
Ronald Huynen, Andy Ingamells & Maya Verlaak, Emilio Moreno, Ivan Moudov, Yotaro Niwa, Sara Pape, Esther Polak & Ivar Van Bekkum, Misha de Ridder, Max Stolkin.